Free Open to the Public!
Picker's Paradise of Retro Items For Sale!
Just Email Retrodeb@sbcglobal.net or text 707-695-7374 or call 707-274-9952
3674 E Hwy 20
Nice, California, Lake County



You can follow my tweets here!

Update September 2017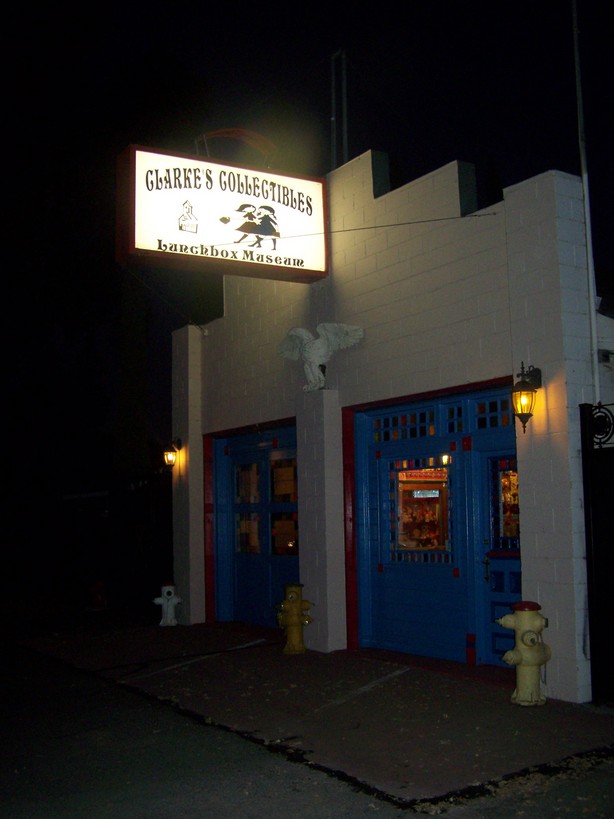 We were on Good Day Sacramento. So fun! We have been busy and are now a picker paradise with our 32 years of collecting. Selling lots of Star Wars, Star Trek, Insulators, and a lunchbox once in awhile to adults who miss their original. Once again someone noticed us, our VW Van Dome was featured in Country Living. Check it out here! We were visited by an American Pickers Scout but didn't have enough "rust" for them. We actually sent five lunchboxes for a What's it Worth segment on Lunchboxes. The article I wrote was published Lunchboxes and the Action Figures that match, in Antique Backroads V 7! Look for it here!.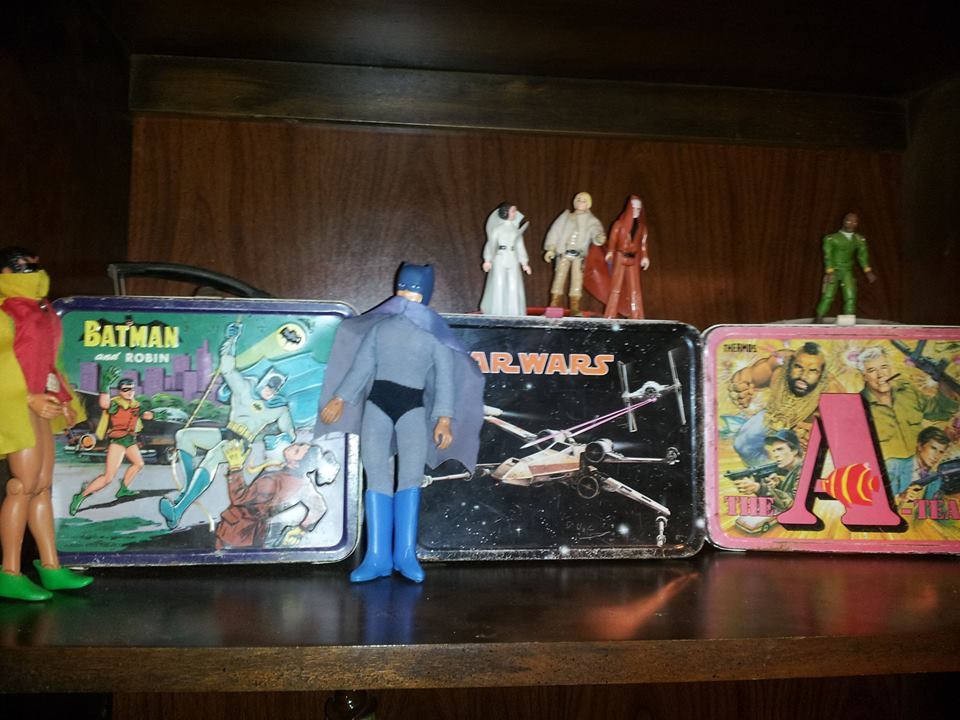 We were also mentioned in the book Ultimate Guide to Metal Lunch Boxes on Amazon here!. We have over 100,000 vintage retro items for sale. Especially mint in box dolls, toys, figures. It is just too fun in the museum plus our doubles are now on sale, too. We love meeting great people who enjoy our collections and buy items for their own displays at home or in their offices. Our V and other lunchboxes went down to Paley Center in Beverly Hills for an anniversary celebration of Warner Brothers. They just sent us a thank you note that the V is the hit of the exhibit. We were in the Washington Post here! We are putting Nice on the map. Love it!!! We have a new miniature, novelty, tobacco specialty box section. Just purchased the Space Corp box featured with Swiss Miss in an ad. Finding lots of rare boxes, right here in Lake County. We continue to be written about here and there. I was in Collectors News now known as Treasures in the Sept. 2011 issue. After the Record Bee, Lake County News and Sacramento Bee did articles when I opened, my shop went UPI mode. It was also picked up with press release articles in USA Today and New York Times. Email us below or call us if you want a private tour 707-695-7374. Everyone has been so supportive and they always leave with a happy memory from something in the store. It seems they enjoy my stuff as much as I have over the years. New Arrivals Lots of Punk Dolls Came in this Month Priced by Size Starting at $25: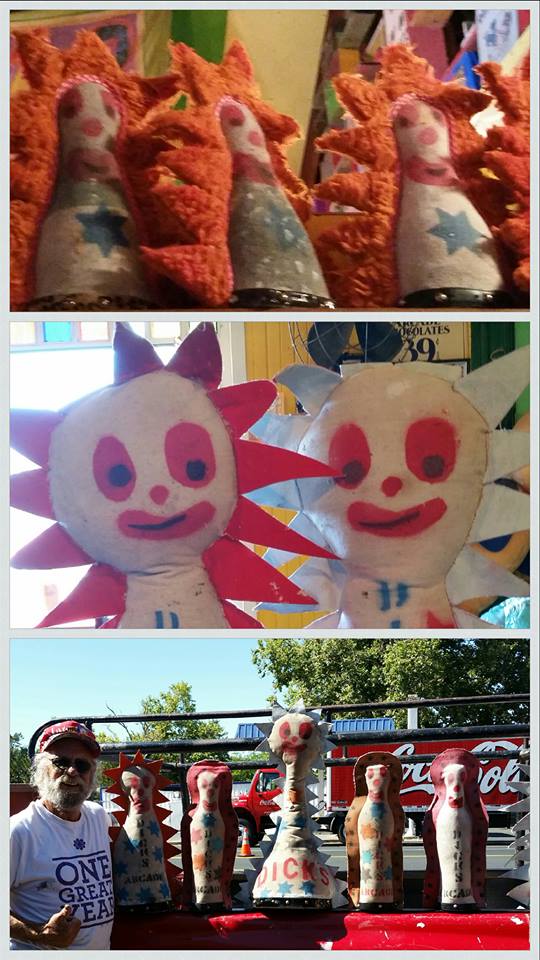 We now have the wall and ceiling shelves up, a marquee area in the front, holding another grouping plus a fabulous display of my Ponytail vinyl collection as well as knockoff accessories. The museum also features a replica of Laughing Sally, the infamous Playland giggling goddess. We put hydraulics on her back and connected a coin op machine, to make her laugh for you nonstop. A friend of ours gave us a tape of her famous laugh which plays on a tape player inside her base. Each time a quarter goes in the coin op machine, she moves up and down laughing hysterically. She was originally designed by recycle artist Poe Desmuke. We restored, redressed and mechanized her for your pleasure. We call her Dixie Ha Ha. She is a buxom beauty over 7 feet tall with a 68 inch waist. Miss Ha Ha is surrounded by mechanical animals and people, each doing something unusual. Some of them were in the windows of the San Francisco fun house. The motors are all restored and working great. You must see this to believe. Check it out on our links and movies page.
The store is designed to bring a smile to your face which everyone needs now a days. Customers say it is like going back in time. As you find something to spark a great memory as a child. It was kind of a goal to do that very thing to people. It features show cases filled with collectables, shelves of lunch boxes for sale, over 300 vintage doll items, old metal yard art, bobby soxer ponytail vinyl items, toy action figures, 8 track tapes, carnival collectibles, front strike match books, Marx pinball machine games or toys, vintage or odd books, Star Wars, Indiana Jones, and anything whimsical that we come across.

It is Nice in Nice, California!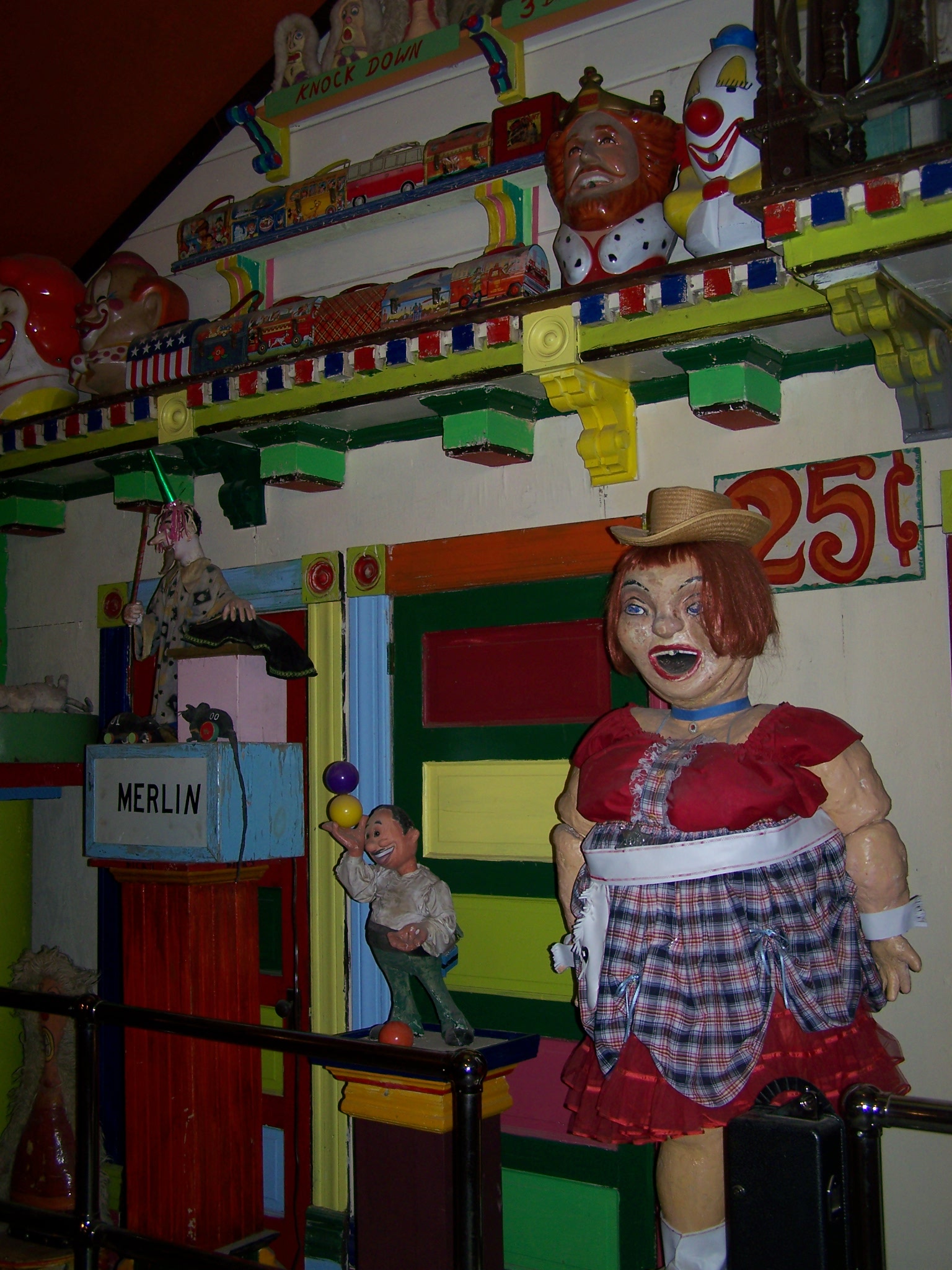 The Lunchbox Museum
My husband and I have been busy making this old firehouse in Nice, California a lunchbox musuem. We pulled off the tacky plywood facade to discover that it could be beautiful again. It looks so great due to my husband's colorful imagination. It is an antique and collectables store with a lunch box museum, carnival motif displays, as well as a Laughing Sally replica and moving fun house displays. Every weekend, we add a few more things to our building. We have already painted the entire exterior, refurbished the sliding doors like it had before. The inside front of the store resembles an old theatre. The floor was driven on by fire engines for 50 years so we filled in the cracks and painted it yellow, of course no one will look at it as everything interesting, is above it. No we do not have a pole as it was a one story firehouse.
The colorful ceiling is decorated by circus and carnival banners. It is insulated with recycled material from the old building. The building is green, green, as we were that color before it was cool. We installed an old movie lobby hanging light. The display case wall is made of old hotel glass sliders. Our goal is to use 80% recycled materials and we are doing it.
The lunch boxes are mostly metal but several are vinyl or plastic with over 300 of them bought on the Ebay site. They come in a variety of shapes: domes, tobacco tin, character head or vehicle shapes, and traditional box styles. We will be selling our doubles as well as other new Star Wars boxes in the shop but the others will be on display.
If you want to come see it, please do as we love being curators of our collection and of course make money on the stuff we sell. Until then, I have some fun pictures to give you an idea of what it is like in the museum.
There are some other things you need to checkout while you are in Nice, a lovely town located right on beautiful Clear Lake in California.

The first thing you need to check out is this cool bed and breakfast called the Featherbed Railroad, located right across from the lake. It was recently featured on Eye on the Bay! Check it out here by clicking on the photo!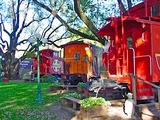 Here are two more beautiful places to stay while you are visiting the beautiful northshore of Clear Lake!

If you like a historical feel, stay at the Tallman Hotel in Upper Lake


and If you are a member of Trendwest you can stay here in Nice

It is nice in Nice, you will not be disappointed for it may be small but there is plenty to keep you occupied with fishing, birding, and the casinos at Robinson Rancheria and Running Creek. Check out the Woodpecker's bat houses along the way. Breakfast and Lunch places are available close by along highway 20 at Judy's Junction, Mikes Cafe and Romis. We have BBQ dinners at Romi's and the Boathouse. If you want to check out other Lake County wines, visit Shannon Ridge in Nice or Brassfield's in Clearlake Oaks. You could just stay here the whole time if you wanted.




Here are some of my friends and business associates from the Northshore Business Association. People dedicated to a fun Shop, Stay and Play experience on the beautiful northshore of Clear Lake!
NSBA Link
Home | Top| Museum News | Museum Links or Videos | Ponytail [1] [2]| Email
Last Update June 2020
Copyright 2005 - retrodeb.com - All Rights Reserved